Lilly Endowment Community Scholarship
Admin
January 5, 2022
/
5 mins read
Lilly Endowment created the Lilly Endowment Community Scholarship Program for the 1998-1999 school year and has supported the program every year since with tuition grants totaling in excess of $439 million. More than 5,000 Indiana students have received the Lilly Endowment Community Scholarship since the program's inception.
The primary purposes of the Lilly Endowment Community Scholarship Program are: 1) to help raise the level of educational attainment in Indiana; 2) to increase awareness of the beneficial roles Indiana community foundations can play in their communities; and 3) to encourage and support the efforts of current and past Lilly Endowment Community Scholars to engage with each other and with Indiana business, governmental, educational, nonprofit and civic leaders to improve the quality of life in Indiana generally and in local communities throughout the state.
Applicants must meet the following requirements:
Be a current resident of Wabash County, Indiana, and if required, provide proof of county residency for every semester of the junior and senior years of high school
Graduating in the current academic year with a diploma from an accredited Indiana high school.
Plan to pursue a full-time baccalaureate course of study as a first-time freshman at an accredited Indiana college or university.
Hold a grade point average equivalent to 8.0 or better on a 12.0 point system.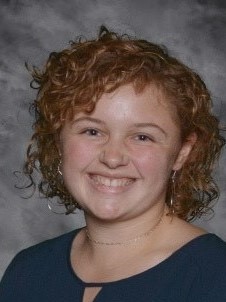 Katelyn Ranck - 2023 Lilly Cohort