Jackson Austin named the 2022 Lilly Endowment Community Scholarship Recipient for Wabash County
Admin
January 13, 2022
/
5 mins read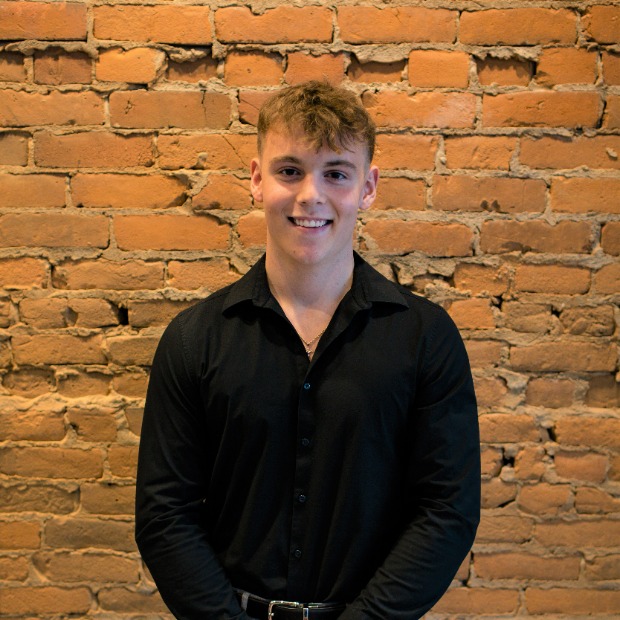 The Community Foundation of Wabash County is pleased to announce the recipient of the 2022 Lilly Endowment Community Scholarship for Wabash County—Jackson Austin of Manchester High School. Jackson is the grandson of Karen Austin, son of Paula Austin, and grandson of Dan Speicher. Lilly Endowment Community Scholars are known for their community involvement, academic achievement, character and leadership. Austin is an exceptional student, a hard worker, and has demonstrated strength of character in the face of life's challenges. His focus is not just on his own success, however; he generously gives his time and talents to others through scouting, camp counseling, volunteering for Meals on Wheels, and repairing trails at Salamonie State Forest. Austin plans to attend Butler University to study business law and eventually attend law school.
"I tell students that the recipient we are looking for demonstrates a balance between a great academic record and a lot of determination to overcome barriers to going to college. By providing this scholarship, we are helping one more Wabash County student earn a college degree, and we are encouraging one more future leader, one more engaged citizen," said Julie Garber, program director of the Community Foundation.
Each Lilly Endowment Community Scholarship provides for full tuition, required fees and a special allocation of up to $900 per year for required books and required equipment for four years of undergraduate study on a full-time basis leading to a baccalaureate degree at any eligible Indiana public or private nonprofit college or university. Lilly Endowment Community Scholars may also participate in the Lilly Scholars Network (LSN), which connects scholars with resources and opportunities to be active leaders on their campuses and in their communities. Both the scholarship program and LSN are supported by grants from Lilly Endowment to Independent Colleges of Indiana (ICI).
Faith Macy, 2019 Lilly Endowment Community Scholar from Wabash County remarked about her LEC scholarship: "I have had an extraordinary time at the University of Evansville. I've made the Dean's list. I've made some amazing friends; we enjoy running to Starbucks together after particularly hard Nursing tests. Plus, I have gotten to encounter entirely different political, cultural, and religious values that have challenged me and improved who I am as a person. All in all, I'm very thankful for this opportunity I've been given by Lilly Endowment, and I'm so lucky be able to attend a university that I love.
In nominating Wabash County's Lilly Endowment Community Scholar, consideration was given to criterion related to academic achievement, financial need, essays, an outstanding record in school, and community engagement. After the field of applicants was narrowed, nominees were submitted to the statewide administrator of the Lilly Endowment Community Scholarship Program, ICI, for the selection of scholarship recipients.
Jim Smith, chair of the LECS review panel, speaks highly of the annual crop of LECS applicants: "We are so proud of Wabash County students. They are the evidence that this county prizes education and sees education as the way to create the future that we want for our county. Choosing between them is often difficult. Our review process gives point values to more than 10 criteria, and while the competition is always close, there is always one person who fits the bill better than the rest. Fortunately, students who are not selected as Lilly Scholars are eligible for other Community Foundation scholarships."